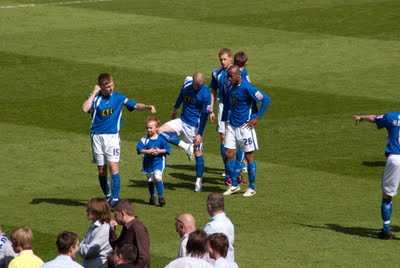 Quite a slow but long weekend. Off work on friday and I start monday after 12 so it's been time for taking it easy and recover from the flu. The footbal was good since we bet Colchester with 2-1 after that Henry scored in the last minute. So in two weekend we have won over two of the top teams and we're on the same points as the team on 6th place, its good to be Millwall at the moment. And Today Kenny Pavey won sm-guld with AIK and that's good.
Nothing new in the clochts front this weekend, been wearing blue jeans, Ben Sherman shirt, Morris cardigan and Levis sherpa jacket.
I'm reading Sum: Forty tales from the afterlife by Eagleman, a short book about what happens in the afterlife, and GQ and King abd Cafe and AnOtherMan.
Music that inspired me over the weekend is The Moons, The View, Jamiroquai, some acid Jazz, The Hosts . . .